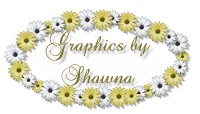 Recipes by
SueLynn
Alice Springs Chicken
Angel Strawberry Cake
Appetizer Cheese Bake
Applesauce Muffins
Arroz Con Queso
Asparagus Casserole
Aunt Mary's Chili
Baked Beans
Banana Cake
Banana Nut Bread
Banana Pudding
Banana-Chocolate Chip Muffins
Basic Pastry Dough
Better than Sex Cake
Better than Sex Cake #1
Better than Sex Cake #2
Better than Sex Cake #3
Better than Sex Cake - Original
Bite-Size Corn Dogs
Bread
Bread Pudding
Broiled Meatloaf
Brownie Cakes in a Jar
Brownie Mounds
Butha's Butter Roll
Butter Finge Dessert Bars
Carrott Cake
Cheese Rounds
Cheezy Chicken Casserole
Chicken Broccoli Crescent Bake
Chinese Chicken Spaghetti
Chocolate Bread
Chocolate Butter
Chocolate Chip Bars UMYF
Chocolate-Coconut Cream Gateau
Chocolate Crack-Ups
Chocolate Fudge Upside Down Cake
Chocolaty Caramel Pecan Bars
Cinnamon Bubble Coffee Cake
Cinnamon Oatmeal Bread
Cinnamon Raisin Bread
Cinnamon Raisin Rolls
Cinnamon Roll Strata
Cinnamon Sledge
Coconut Cake (Plantation Cake)
Coconut Chocolate Chip Bread
Coconut Fried Shrimp
Company Chicken Casserole
Cookie Sheet Cake
Crab Puffs
Crawfish Casserole
Crawfish Cornbread
Crawfish Tortellini Helen Mary
Cream Cheese Frosting
Cream Cheese Fruit Pastries
Creole Pork Chops
Crock Pot Candy
Cumcumber Sandwiches
Decadent Bread
Dirt Cake
Easy Cake Bread
Easy Etouffee
Egg Buns
Etouffee
Fall Wine Punch
Fluffy Cheesecake Dessert
Fluffy Frosting
4 Day Make Ahead
Sour Cream Fudge Torte
Fried Corn
Frosted Cinnamon Rolls
Frudge Muffins
Garage Sale Cookies
Ham Roll-ups
Hen with Rice Dressing
Holiday Muddy Buddies
Hot Cocoa Mix
Hush Puppies
Italian Chocolate Spice Cookies
Italian Cream Cake
Jalapeno Corn II
Jalapeno Potatoes
Jane's Apple Cake/Sherry Glaze
Kahlua Cake
Kentucky Derby Pie
King Cake
King Cake - Internet
Large Chocolate Chip Cookie
Legal Limit Cornbread
Lemon Crescents
Lemon Poppyseed Cake
Lemon Tea Cookies
Little Chocolate - Kahlua Fruitcakes
Make-ahead Biscuits
Mandarin Orange Cake
Marshmallow Krispie Bars
Microwave Peanut Butter Fudge
Mild Hot Sauce
Million Dollar $250 Cookies
Mini Quiche
Mint Chocolate Layer Bars
Mom's Breakfast Strata
Monster Cookies
Neiman Marcus Brownies
Nell's Dreams
No Fry Dughnuts
No-Boil Classic Lasagna
Orange Bubble Loaf
Outback SH Alice Springs Chicken
Peanut Butter Cup Bars
Peanut Butter Fudge
Pecan Pie Brownies
Pecan Pie Mini Muffins
Pecan Pie Surprise Bars
Peggy's Chocolate Pie
Picnic Chicken Casserole
Polish Mistakes
Popeye's Biscuits
Poppy Seed Bundt Cake
Popsicles
Pumpkin Bread
Pumpkin Faces (Bread)
Quick Banana Cake
Red Beans and Rice with Sausage
Red Beans and Rice - Mother's
Red Lobster Cheese Biscuits
Red Velvet Cake
Reindeer Food "Reduced Fat"
SB/Chalrie's Muffins
Seven Up Cake
Shrimp & Eggplant Casserole
Snowballs
Snowflake Cookies
Sopaipillas
Spaghetti & Meatballs
Spaghetti & Meatballs 2
Sugar Crinkles
Summer Coffee Cake
Summer Coffee Cake 2
Sweet Tropical Loaves
Tea Cakes
Tea Cakes 2
Timbale Shells
Tomato Pie
Tomato Relish
Triple Treats
Tuna Burgers
Tunnel of Fudge Cake
Tunnel of Fudge Cake (Quick)
Vanilla Butter
Vanilla Sugar Loaf
Veggie Bites
You Won't Believe This Brownie


Printing recipes -- If you want to print a recipe:
1. Highlight the recipe you are interested in.
2. Copy it.
3. Paste it to an email.
4. Send it.
Return to
SueLynn's